So are we ready for school? Parents get overwhelmed with the back-to-school spirit, we have tons of supplies we need to buy for our kids, from notebooks and pencils to Hello Kitty or Superman backpacks, new outfit for the first day of school and many more accessories.
We wonder if they'll make a friend on the bus on their way to school, and worry will they cry their eyes out before the first bell rings, terrified of staying in the classroom without Mom and Dad.
But we want this day to be perfect and we put a lot of effort into organizing everything, including home decorating and some special snacks for a memorable back-to-school party. Here're some interesting FREE web-finds that helped us prepare for this wonderful day:
Your new daily school-friendly 🙂 routine (FREE printable)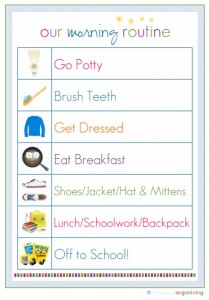 Cute digital school labels printable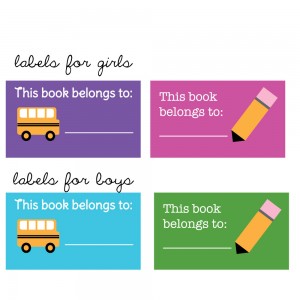 Cool Foxy bookmarks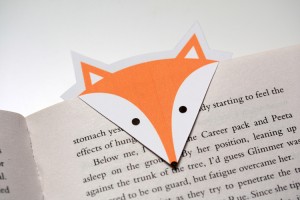 Adorable lunch notes for happy kids
And if you decide to throw a little 'back-to-school' bash you'll need a banner, some decorative printables and some table setting & dessert inspiration 🙂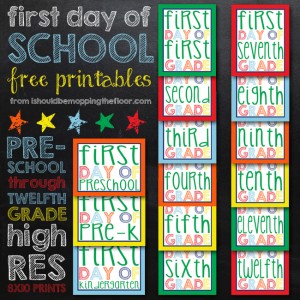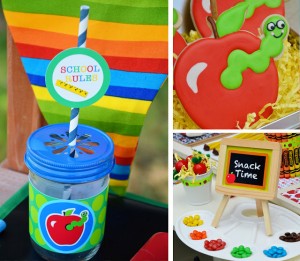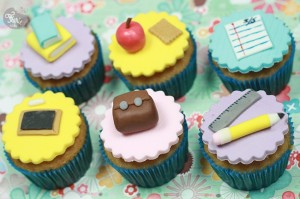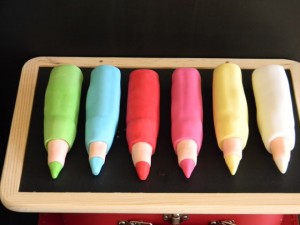 Have fun, cause from tomorrow you'll have to enter a more strict routine (bye, bye summer), get kids ready for school on time, check homework, help studying, take them to extracurricular activities and then try to get the children off the more relaxed summer schedule and into a stricter bedtime routine.
It never gets boring when you have kids around. They like to do tons of interesting stuff and us adults like to help them learn and become smarter and more creative. Well this time we thought of making something creative from a bunch of paper rolls that we have gathered from all around the home. That's right… you can have quite some fun with paper rolls and make all sorts of artsy projects.
Prior to this craft idea we were playing our  "3D Puzzle Blocks – Animals game" and we thought it would be fun to create some paper roll animals so we made our little research to gather some additional ideas.
We gathered multiple things that we thought we could use for our project: some cardstock, colorful ribbons & threads, googly eyes, markers, pens, staplers, scissors, glue and all those craft punches with different shapes.
The fun was just getting started, we made butterflies, bees, bunnies, snakes, owls, pigs, cows and many more, we could have gone on with hours but we ran out of paper rolls 🙂
We borrowed some of the cool ideas we found online on how to make paper roll animals and we're sharing the ones we liked best with you:
Butterfly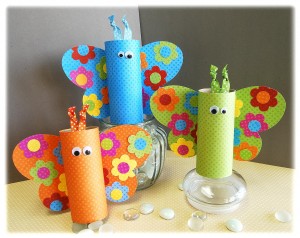 Owl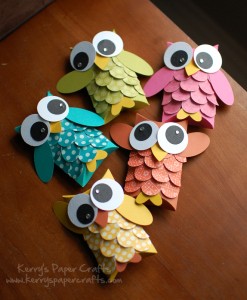 Snake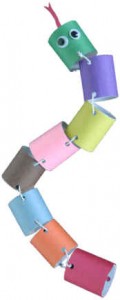 Bunny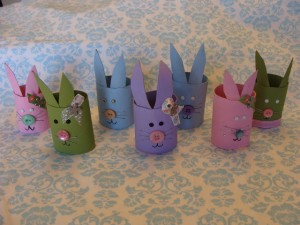 Pig, cow, chicken, cat… Farm animals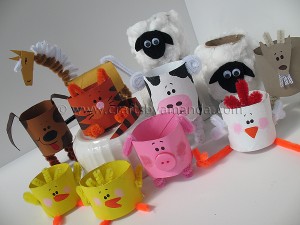 And we almost forgot to tell you the best part, you can make even more and use all of these fun paper roll animals to put candy or money and they can be a perfect favor for a party, birthday, get together, etc. We hope you'll enjoy this project as much as we did.
It is the end of the school year, something that your kids have surely been waiting for so long. Happier than ever, summer vacation here we come. The summer vacation is a great time of the year to have lots of family fun, play games and do different bonding activities with the kids.
Hopscotch
An inexpensive activity that we first thought of was the famous old-school game "Hopscotch".  All we needed were color chalks (if you have kids you have color chalks for sure 🙂 ) and the pavement or driveway  in front of our home. When we were kids this game was the ultimate outdoor fun so we knew that we wouldn't go wrong with this choice. We were right, ahead of us were endless hours of tossing, hopping, turning, falling, endless fun and laughter. If you kids reach expert level and the game gets a little dull for them, you can always spice it up with adding additional levels to the traditional grid, changing the shape and play a circle shaped hopscotch etc.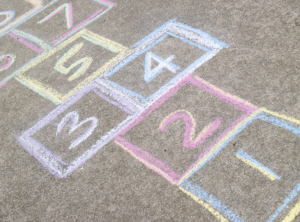 Chalk shape maze
Don't pack your chalks yet gentlemen, we have another game in mind that we can use them for. This one will help your kids learn all the shapes and have fun while doing that. You'll be amazed how quick they will learn and get better and faster with each iteration. Use different colors to draw squares, rectangles, triangles, circles, ovals, ellipses, pentagons, hexagons, octagons, trapezoids, trapeziums, rhombuses, parallelograms (you might want to take the last few out if you have young children).
The competition effect will be to reach to the other side of the shapes field in less time and by stepping only in one shape. The same game can be played using numbers or letters or other drawings like hearts, flowers etc. Have fun learning!!!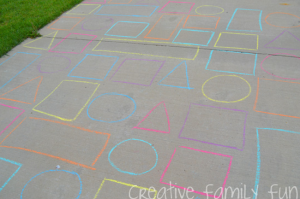 Outdoor twister
Well you might not have spray paint at home but you should definitely get one. We came across a super-fun game that can be played in a yard and is a replica of the famous Twister game. Yes, it does take a while to set it up but trust us it's worth it. Prepare your spray paints and a circle cut cardboard for easier shape coloring and ask your kids to help while setting up the playground.
Once you've finished, wait for the paint to be completely dry and while you're waiting if you don't already have a Twister spinner  you can make the instructions on paper and cut them .
Well you're done and ready to roll, have fun while watching your kids stretch their arms and legs 🙂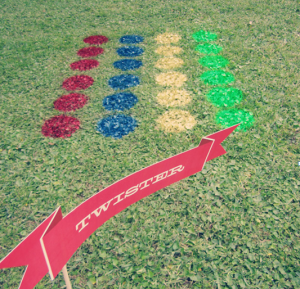 Hope you liked our suggestions, have fun and spend some quality time with your family members.