Paper roll animals
It never gets boring when you have kids around. They like to do tons of interesting stuff and us adults like to help them learn and become smarter and more creative. Well this time we thought of making something creative from a bunch of paper rolls that we have gathered from all around the home. That's right… you can have quite some fun with paper rolls and make all sorts of artsy projects.
Prior to this craft idea we were playing our  "3D Puzzle Blocks – Animals game" and we thought it would be fun to create some paper roll animals so we made our little research to gather some additional ideas.
We gathered multiple things that we thought we could use for our project: some cardstock, colorful ribbons & threads, googly eyes, markers, pens, staplers, scissors, glue and all those craft punches with different shapes.
The fun was just getting started, we made butterflies, bees, bunnies, snakes, owls, pigs, cows and many more, we could have gone on with hours but we ran out of paper rolls 🙂
We borrowed some of the cool ideas we found online on how to make paper roll animals and we're sharing the ones we liked best with you:
Butterfly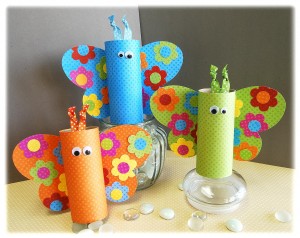 Owl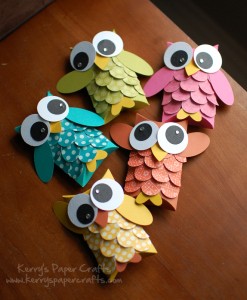 Snake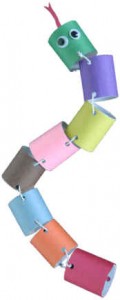 Bunny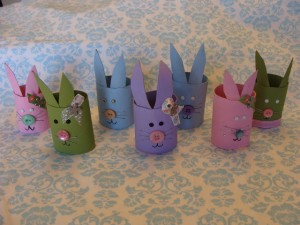 Pig, cow, chicken, cat… Farm animals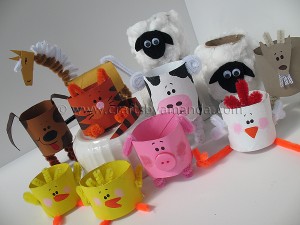 And we almost forgot to tell you the best part, you can make even more and use all of these fun paper roll animals to put candy or money and they can be a perfect favor for a party, birthday, get together, etc. We hope you'll enjoy this project as much as we did.