Besides being busy with game quality assurance, last week our kids were busy with preparations for the Earth Day. The April 22 Earth Day is usually celebrated with outdoor performances, many individuals compose prose and poetry, others in groups perform dance acts or drama plays with focus on environmental issues. Another approach in celebrating Earth Day involves planting trees and flowers, picking up trash from the nearest parks, raising awareness about global warming, recycling and conservation.
First organized in 1970, founded by Senator Gaylord Nelson, the idea behind Earth Day was to promote ecology as well as to encourage awareness of the growing problems of air, water and soil pollution. Since then it has evolved into a globally celebrated event, with thousands of initiatives engaging millions of people. However, you probably have heard that there are actually two Earth Days. The second one is the Spring Equinox Earth Day, which originated in San Francisco and was organized by Conservationist John McConnell the founder of the Earth Society Foundation. Regardless of which of these two you are celebrating, the motive is still the same.
Each April 22nd all people around the world get together to celebrate nature, get educated on environmental issues and learn how to live greener lives. At home, we spent some time with some Earth day activities we found on the internet:
Enjoyed playing with play dough and creating a mini-Earth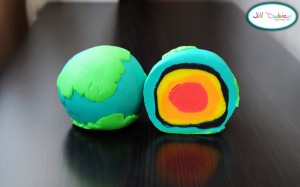 We also had an "Earth hand painting" class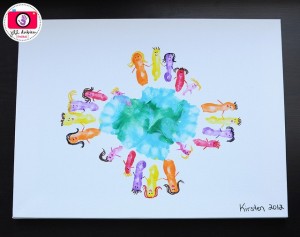 And got a special treat as a reward for all the work we did that day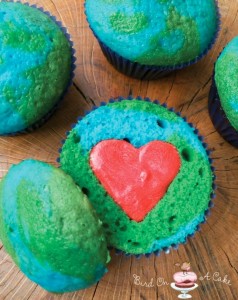 We ran across a fact that by 2010, which was Earth Day's 40th anniversary, more than 1 billion people in more than 180 countries around the world were estimated to have celebrated, whether by attending events or simply spreading the word over social media, which speaks enough for the popularity of this event. Did you celebrate Earth Day this year too, what did you do with your kids?